CACAO 0.99.3 runs Jake2
Two days ago I actually released CACAO 0.99.3, but didn't have time to do the announcement yet. Nonetheless the release has one very cool feature: you can play Jake2 for the first time! Simply run the Jake2 Webstart (I used the jogl-1.1 one) and start fragging.
Here is a screenshot playing it on x86_64-linux: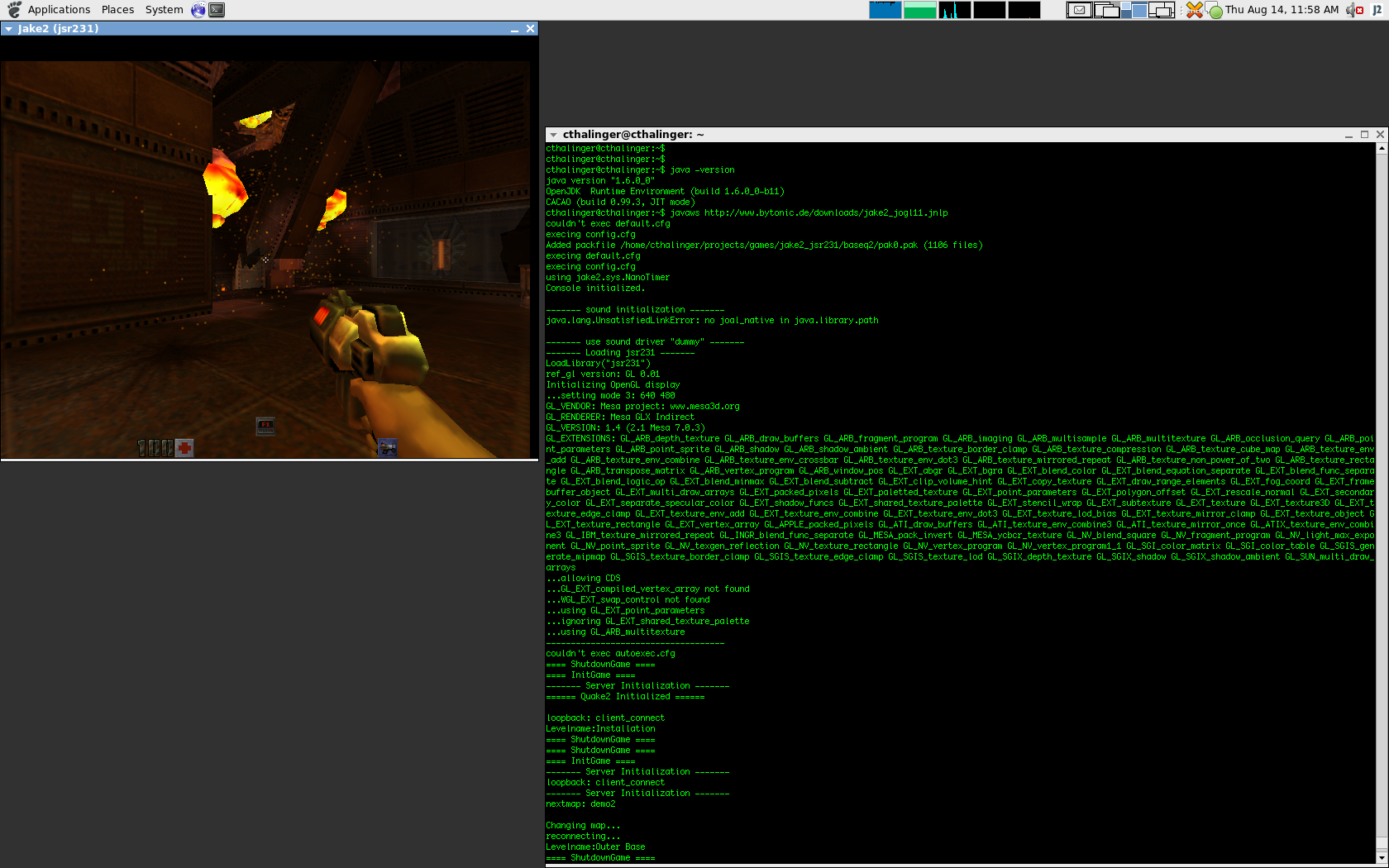 It should run on other architectures too, I'll try powerpc when I'm back home.