Listening to the future
Having designed the 3D model for a Pinard Horn (Foetoscope) last night, I printed it out and went to bed.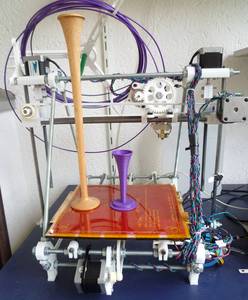 This morning I applied it to Gunde's bump, and listened to my unborn daughter's heartbeat. I'm almost jealous of her for the exciting times she's being born into.