Google Code Now Supports Git for Hosted Projects
Being a big fan of Git for version control, I was very pleased to see the announcement last week that projects hosted at Google Code can now use git in addition to subversion and mercurial (see also Google Code's GitFAQ). I had looked at hosting projects on Google Code in the past, but chose not to specifically because git was not an option. While I personally am quite happy using Github for project hosting, it's always good to see other services supporting git: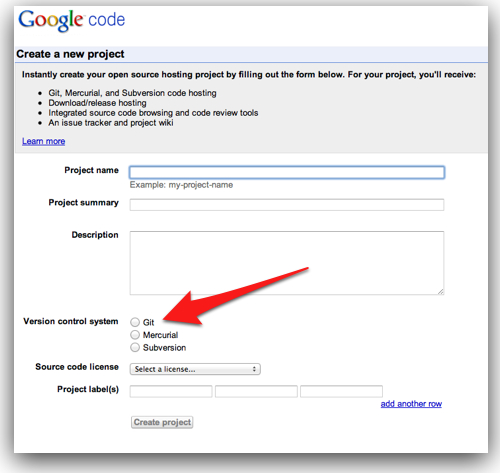 Way to go, Google Code!